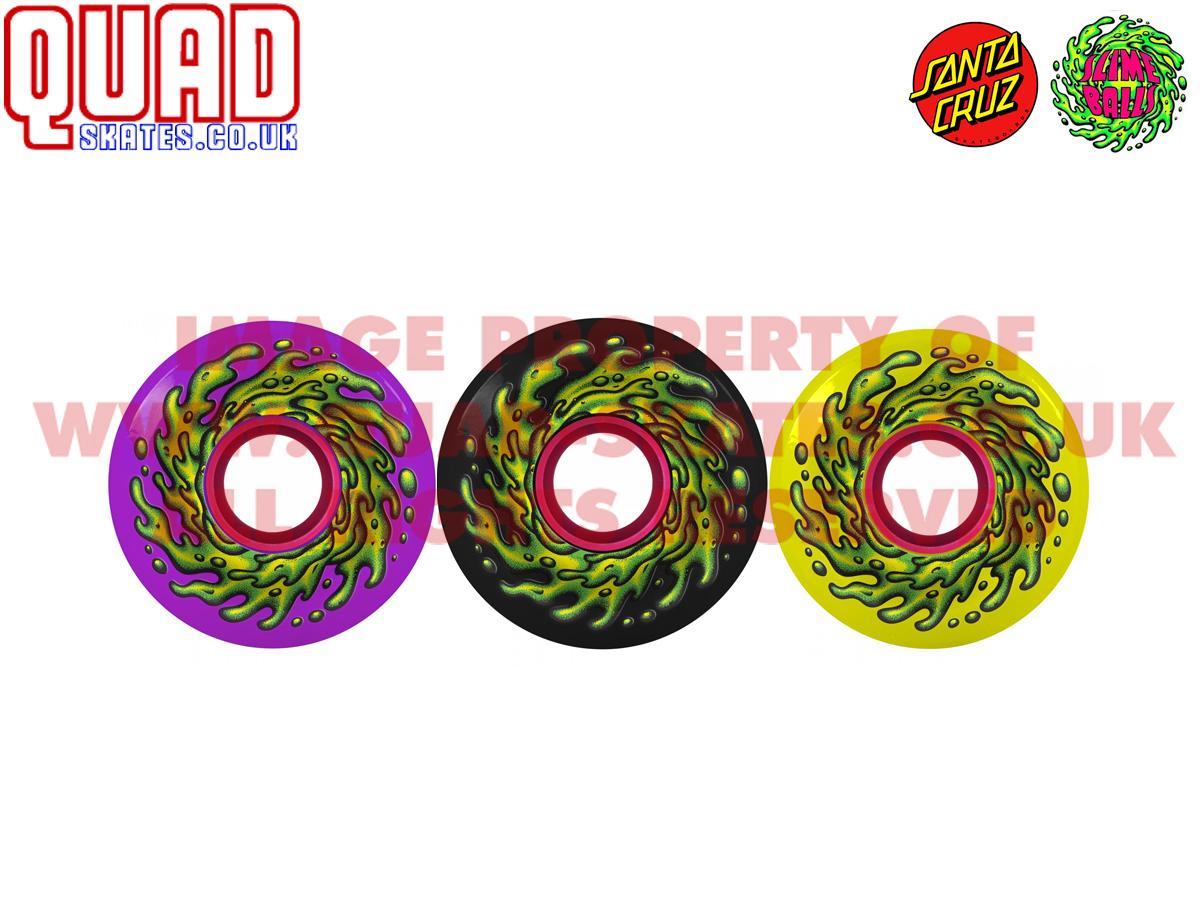 Santa Cruz Slimeball 60mm
WHL017
Santa Cruz Slimeball 60mm (set of 8)
OH WOW !!! These are proper, old skool skate wheels. These have been used for many years by street skaters and we're so happy to offer them here for Quad Skates. They're perfect for street skating, smooth and fast and have a unique sound, skating around on all surfaces. These wheels can be used on longboards, skate boards and QUAD SKATES.
60mm diameter and 78a polyurethane hardness rating meaning these are excellent wheels for all-round, indoor and outdoor use. These wheels are ideal for all type of skating for all abilities.

These wheels will fit on all Quad Skates with standard axles.
Available in various colours.